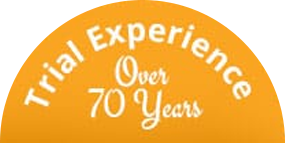 Absolutely No Cost Unless We Win
Truck Accident Lawyers
In New Orleans
Here in the New Orleans region, we are no strangers to truck traffic on our interstates and highways. The unfortunate side effect of this traffic is that when your car is hit by a truck, you are much more likely to sustain serious — or even fatal — injuries.
If you or a loved one is the victim of a semi-truck wreck, we at the Kambur Law Firm are ready to help. Our dedicated attorneys have helped countless individuals and their families in Louisiana secure the personal injury compensation they deserve.
18-Wheeler Accidents Can Have
Extremely Serious Consequences
Because of the massive size difference between 18-wheelers and cars, you or your passengers could face brain injuries, spinal cord injuries, broken bones, or soft tissue injuries, among other serious outcomes.
These injuries can prevent you from working, meaning you will not be able to make a living. Things will only get worse when medical bills start piling up. Our lawyers, who have recovered more than $100 million in compensation for our clients over the years, understand what is at stake for you. We will thoroughly investigate the details of your accident and determine if:
We will leave no stone unturned in our pursuit of compensation. We treat every case like it is our most important case, which means you can count on us to fight for you, whether at trial or in settlement negotiations.
That is why it is important that you do not delay. Contact the Kambur Law Firm, APLC, at (504) 486-4700 to schedule a free consultation and learn more about how our truck accident attorneys in New Orleans may be able to help you.