Bicycle And Pedestrian Accidents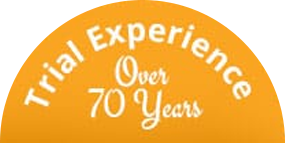 Absolutely No Cost Unless We Win
Bicycle And Pedestrian Accident
Lawyers
As a resident of the New Orleans area, you are no doubt familiar with how pedestrian friendly our region is. Sidewalks and streets are often clogged with tourists and people walking or biking to work. If you are one of these people, however, you are at a considerable disadvantage if a negligent driver comes your way.
At the Kambur Law Firm in downtown New Orleans, our personal injury lawyers fight on behalf of the victims of bicycle and pedestrian accidents throughout Louisiana. We know how serious these accidents can be — brain injuries, broken bones and even wrongful death can occur — which is why we use all of our resources to help you recover the compensation you deserve.
Get A Law Firm With
Multiple Generations Of Experience On Your Side
As a client of the Kambur Law Firm, you will benefit from working with attorneys who have more than 80 years of combined experience and have recovered more than $100 million in compensation for their clients. There is no type of personal injury case that we are not familiar with.
If you or a loved one is the victim of a bicycle crash or pedestrian accident, whether you were hit in a crosswalk, on a sidewalk or in any setting, we can quickly get to work investigating your accident. Our attorneys will work with accident reconstruction experts to determine if the driver who struck you was:
A common excuse for drivers who hit pedestrians or bicyclists is that they could not see them. That, however, is no excuse for causing you serious injury or killing your loved one. Drivers have a responsibility to share the road with bicyclists and yield to pedestrians.
That is why it is important that you contact our law firm as quickly as possible after your accident so we can get to work helping you prepare a strong case. Call the Kambur Law Firm today at (504) 486-4700 to schedule your free consultation with one of our experienced attorneys.