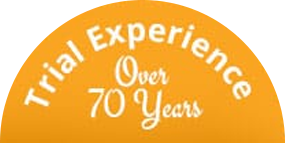 Absolutely No Cost Unless We Win
Brain Injury Lawyers
In New Orleans
One of the most serious types of injuries that can stem from a motor vehicle accident is a traumatic brain injury (TBI). It can lead to lifelong medical problems that can cost you tens or hundreds of thousands of dollars, if not more.
If you sustained a TBI as a result of someone else's negligence, we at the Kambur Law Firm can help. Our personal injury trial lawyers are known in New Orleans and throughout Louisiana for their ability to go toe-to-toe with insurance companies on behalf of their injured clients. Contact our law office today if you or a loved one is suffering from a traumatic brain injury as a result of a:
Take Action Quickly
To Secure Compensation For A Brain Injury
Unfortunately for many people, the symptoms of a TBI, such as a concussion, may not reveal themselves until long after an accident. These can include:
That is why it cannot be stressed enough how important it is to seek medical attention as quickly as possible after an accident. By obtaining the right treatment quickly and having it properly documented, it will be easier to link your accident to your brain injury. Our attorneys are committed to protecting your legal rights, and we can make sure you get the treatment you need as soon as possible.
If an insurance company tries to cast doubt on the extent of your injuries, you can rest assured knowing that our lawyers at the Kambur Law Firm, APLC, will have your back. Contact us today at (504) 486-4700 to speak to a brain injury attorney in New Orleans and schedule a free consultation at our office on Canal Street.