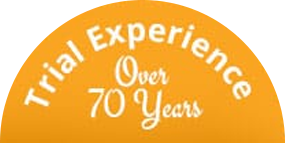 Absolutely No Cost Unless We Win
Motorcycle Accident
Lawyers
There is no denying the allure of riding a motorcycle for many people, and most motorcycle riders are aware of the risks involved. Unfortunately, even if you do everything to minimize the risk of an injury, a negligent or reckless driver can cause you great harm.
At the Kambur Law Firm, our experienced personal injury attorneys fight on behalf of motorcycle accident victims and their families. Our law firm is known throughout New Orleans, Louisiana, and the surrounding region for providing aggressive representation and high-quality client service while maximizing compensation.
We Will Fight The Insurance Companies
So You Do Not Have To
If you are severely injured in a motorcycle crash or you have lost a family member in a motorcycle crash, the financial impact of soft tissue injuries, brain injuries or a wrongful death can be devastating.
While pursuing legal action may be the last thing on your mind, it is important to act quickly to secure legal representation to protect your rights. You can expect the driver's insurance company will attempt to get you to admit fault or use your words against you as an admission of fault. With decades of combined experience, including working in the insurance defense field, we know the tactics that will be used against you and how to combat them.
Additionally, we can determine if the driver who struck you was driving drunk and following traffic laws. Many times, drivers will claim that they could not see a motorcycle, but that does not mean you do not deserve compensation.
Contact the Kambur Law Firm, APLC, today at (504) 486-4700 to schedule a free consultation and learn more about how we can help you pursue much-needed compensation. As our client, you will receive the direct contact with your lawyer, who will craft a case that meets your needs.